Here is a small excerpt from the Living Identity booklet by Moving Brands, talking about how brands need to transform to be a relevant part in our world.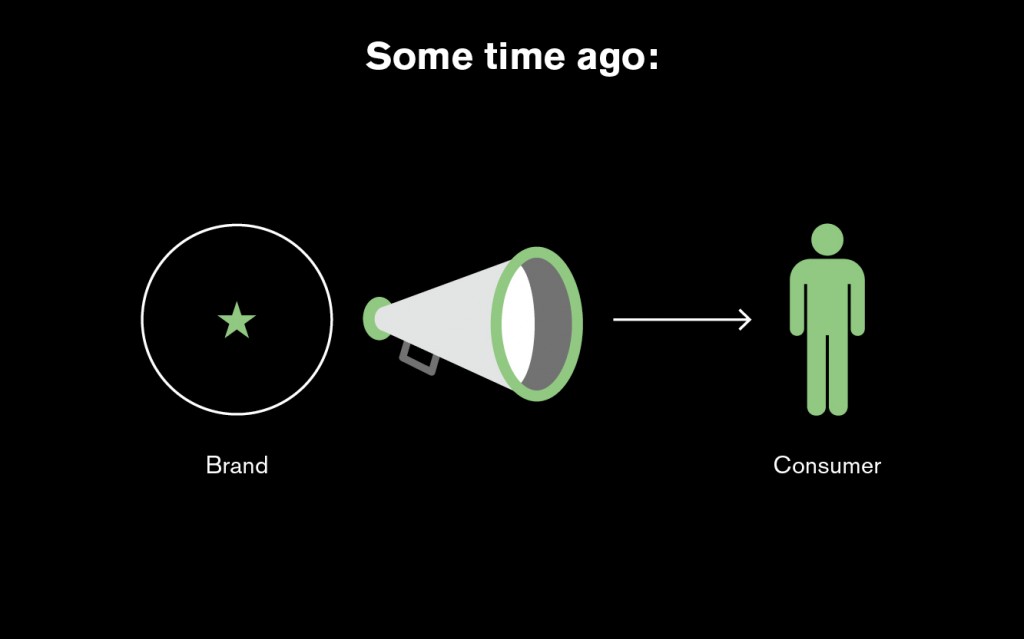 People are embracing new forms of connection, communication and commerce. From learning to playing, from watching to creating, from buying to selling – how we relate to the world is increasingly social, mobile and interactive.
More and more brands are aware that the world of their customers is changing in this way, but few seem to understand what this means for them and how they must transform their role.
At the same time, we are seing an accelerated evolution across culture, technology and business. Established models and practices are being challenged, and more companies are recognising the need to anticipate and respond faster to change.
So, our world is becoming more varied, dynamic and mobile, yet branding remains fixated on yesterday's problem – consistent reproduction across different media. While individuals and organisations are now empowered to connect in all sorts of open, collaborative and evolving ways, most brands keep trying to stamp a permanent mark on everything they touch.
Bill Sermon's remark – 'Branding is like a political movement, not a military operation' – captures the truth that vibrant brands provide opportunities for people to add to, adapt, evolve, interpret, translate and influence the brand over time.
(Text: Moving Brands, Living Identity)